Gina Lenox
Music Director
Gina Lenox has served as the music director of the Doylestown Symphonic Winds since 2010. She is the band and orchestra director at Log College Middle School in the Centennial School District in Warminster, Pennsylvania. There she directs the Log College Middle School concert bands, orchestra, chamber orchestra, jazz band, and co-directs the William Tennent High School Marching Band.
Ms. Lenox received her Bachelor of Science in Music Education from the Indiana University of Pennsylvania, where she graduated cum laude in 2001. She received her Master of Music in conducting at the University of North Texas in 2008 where she studied with Eugene M. Corporon. She has also studied conducting with Dennis Fisher, Jack Stamp, Jason Worzbyt, and David Gregory. Ms. Lenox studied French horn with William Scharnberg and Jack Scandrett. In addition to teaching, Ms. Lenox performs with the Warminster Symphony and various groups in the Bucks County area.
Ms. Lenox served as Assistant Conductor of the Lonestar Wind Orchestra during their 2007-08 season. In June of 2005, Ms. Lenox was the first woman selected from a nationwide competition to conduct the United States Air Force Band of Mid-America as part of the National Band Association's Young Conductor Mentor Program. Ms. Lenox has served as production assistant for a number of recording projects including the GIA Windworks Series, Composer Collections, and Teaching Music through Performance in Band. She has also published two study guides in the GIA "Teaching Music through Performance in Band" series.
Ms. Lenox holds professional membership in the Bucks County Music Educators Association and the Pennsylvania Music Educators Association. She is a member of Sigma Alpha Iota, and founding member of the Kappa Beta Chapter at IUP.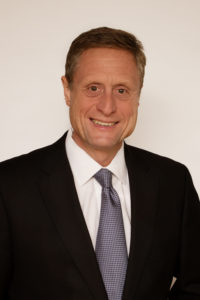 Dr. Jack Schmidt
Associate Conductor
Jack Schmidt is Professor of Music and Chair of the Liberal Arts Department at Delaware Valley University where he conducts the Jazz Band and the Symphonic Band.  He received a B.M in trombone performance from Wheaton College, an M.M. from DePaul University and a Ph.D. in musicology from Northwestern University.  His research specialty is seventeenth century German sacred music and he has published articles and presented papers on related topics for the American Musicological Society, the American Choral Directors Association, the American Guild of Organists, the College Music Society, the Miami Bach Society, the Maryland Arts Festival and the Philadelphia Orchestra.
Presently Music Director of the Palisades Community Chorus, Dr. Schmidt has conducted numerous instrumental and vocal ensembles including performances at the Oregon Bach Festival.  He has recorded CDs for Polygram and Liturgical Press with the Schola Cantorum of Chicago.  In addition to his teaching and conducting, Dr. Schmidt has led music study tours to Vienna, Salzburg, Venice, Prague, Paris, Rome, Berlin, Barcelona and Peru.  He was awarded DelVal's Outstanding Faculty Award in 2012.  Prior to his appointment at Delaware Valley University, Dr. Schmidt was on the faculty of Towson University and Elgin Community College.
Dr. Schmidt was an active free-lance musician based in Chicago, appearing with numerous orchestras, brass quintets and other ensembles throughout the Midwest.  He studied trombone with Edward Kleinhammer, long-time bass trombonist of the Chicago Symphony and conducting with Helmuth Rilling, Donald Neuen, and Rex Hicks.